Our first non-Freebie item - Dell DJ Ditty 512 MB mp3 player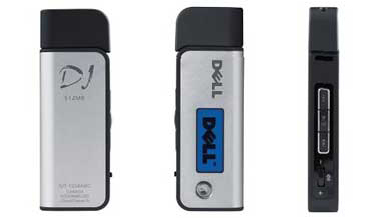 Although this item is not entirely a freebie, it certainly can be considered a just as good deal (especially if you are in the market for an mp3 player) since it has been marked down from its retail price of $70 to a much lower $39. This $40 discount is applied instantly, so there is no need to fuss about coupon codes or mail in rebates. The Dell DJ Ditty only weighs 1.29 ounces, and is claimed to play about 220 songs (512MB) for up to 14 hours (Lithium Polymer battery). There also is an integrated FM tuner! You should check the site for all the details. Funny jab at Apple's iPod shuffle too..the bottom of the "Why Buy Ditty" column says that "Life isn't always random." Enjoy!
Here's the Dell Ditty link!